BACK TO HOME PAGE

<!a href="dossindex.html" > ABOUT A DOSSAN OF HEATHER<!/a>

THE COMPANION CD

TABLE OF CONTENTS

FROM THE INTRODUCTION

SAMPLE TUNES

REVIEWS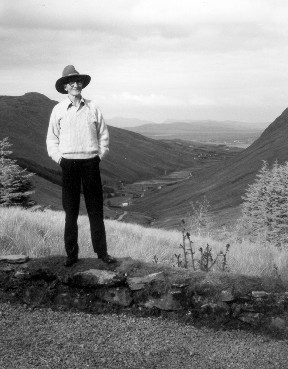 A Dossan of Heather
Irish traditional music from Packie Manus Byrne of Donegal for tinwhistle, fiddle or flute
Compiled and edited by Stephen Jones and Jean Duval. Published by Mel Bay.
A Dossan of Heather ("dossan" means a tuft) is a unique collection of 85 tunes including airs, jigs, highlands, reels, marches and hornpipes. The great majority of these tunes are unknown outside Packie's intimate circle. They all have a characteristic simple beauty and an "ancient ring" about them. In addition, they are unmistakably Donegal in flavour.
The greater part of the tunes were played in the houses of Packie's parents and neighbours in the 1920s and 1930s, and preserved in Packie's phenomenal musical memory. He admits to having composed a number of them.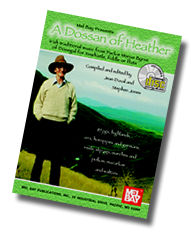 Work on the collection began in 1985 with recordings of Packie's tunes made by Sharon Creasey and Stephen Jones in London. In 1996 Jean Duval, a whistle and flute player from Montreal began transcribing the tunes, and in 1997 the editors visited Packie Manus in Ardara to have him review and approve the entire collection.
For more details, follow any of the links in the left-hand window. Click here or the picture at right to go to Mel Bay's page on the book.